Summit Presenters & Performers
Introducing all of our Keynote Speakers, Workshop Presenters, Entertainment Headliner, and Performers throughout Summit weekend! Make sure to register for workshop sessions down below.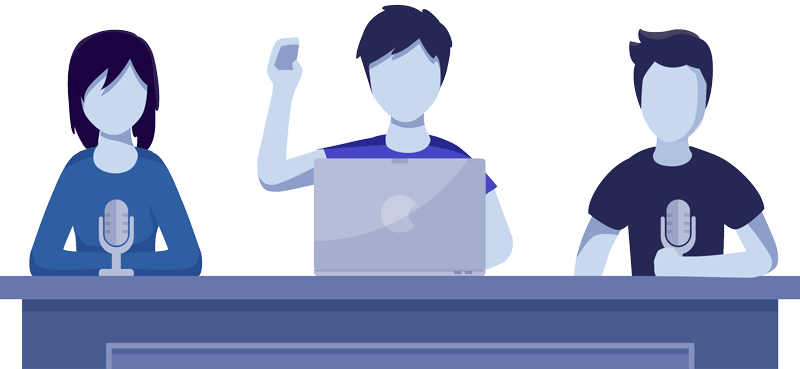 Kimberly Nguyen
she/her/hers | Best-Selling Poet
Kimberly Nguyen is a Vietnamese-American poet originally from Omaha, Nebraska but currently living in New York City. She is a recent graduate of Vassar College where she was a recipient of a Beatrice Daw Brown Prize for Poetry. She is the author of flesh and ghosts in stalks, which was a #3 bestseller in Asian-American poetry. In addition to her published collections, her work can be found in diaCRITICS, Parentheses Journal, Hobart, perhappend mag, and is forthcoming in Muzzle Magazine.
Session Time: Saturday, March 20 @ 11:00am PT
Chef Tu David Phu
he/him/his | Contestant, Top Chef Season 15 | Founder, Tumani Spices
Chef Tu's Vietnamese-California cuisine began garnering press and accolades, first in 2016 with his weekly pop-up dinners "AN – a Vietnamese Dining Experience."; then in 2017 San Francisco Chronicle named him Rising Star Chef. In 2019, he was a featured contestant on Bravo's Top Chef Season 15 and invited to host ABC's Taste Buds: Chefsgiving which was nominated for a James Beard Award.
Phu cut his culinary teeth in the kitchens of some of the nation's top restaurants, including Daniel, Acquerello and Chez Panisse; and across a wide range of cooking cultures – from the American culinary greats to classical European traditions. But it was what he calls "the memory of taste" that pulled him back to his roots: the practices, ingredients, techniques, and flavors of Vietnamese cuisines.  Revisiting his favorite childhood dishes, Chef Tu began an in-depth exploration of the cuisine of his mother's generations-old culinary repertoire. And is passionate about sharing the riches and lessons of his birthright through food.
Session Time: Sunday, March 21 @ 10:00am PT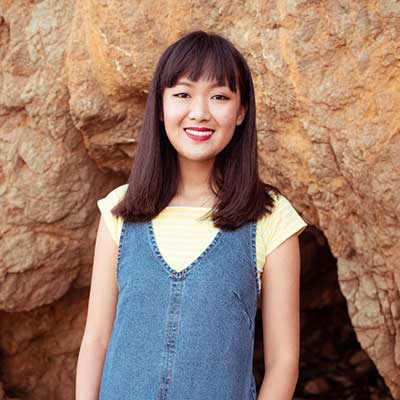 Katherine Ho
she/her/hers | Singer, Songwriter
Katherine Ho is a singer/songwriter from Thousand Oaks, CA and a current senior at the University of Southern California. She is best known for her Mandarin cover of Coldplay's "Yellow" by Zheng Jun (郑钧) based on the Li Wenqi (李文琦) version. Katherine's cover of "Yellow" was featured on the soundtrack of the hit Hollywood film, Crazy Rich Asians. Since the movie's release, the song has reached No. 1 on the Spotify Viral 50 Global chart and has over 15 million combined streams on Spotify and YouTube.
At age nine, she booked her first professional singing job as a children's choir member in the Warner Brother's feature film Valentine's Day. Around this age, she also began pursuing acting and landed both on-camera and voiceover roles in Disney and Nickelodeon shows. At age sixteen, Katherine competed on season 10 of NBC's The Voice on Team Adam Levine. Katherine is also a proud alumnus of A Cappella Academy, which led to the opportunity to audition to sing "Yellow" in Crazy Rich Asians. Additionally, Katherine's debut original single, "Bellyaches" is out now on all streaming platforms.
Performance Time: Saturday, March 20 @ 8:00pm PT
SESSION 1 PRESENTERS
Saturday, March 20, 2021 | 1:00pm PT – 2:00pm PT
Saving & Investing: Planning for the Future
Presenter: Minh Mac (he/him/his)
Workshop Track: Personal Development
Workshop Description: Attendees will learn about options for saving and investing and consider ways that people can create a portfolio that meets their needs. Attendees begin the session with a gallery walk in which they consider six questions related to investing. Attendees then learn about different saving and investment options including savings accounts, CDs, stocks, bonds, and mutual funds. The lesson concludes with attendees working in groups to prepare and present investment portfolio recommendations for a hypothetical client.
About Minh: Minh is currently the Director of Accounting at SADA Systems, a value-added reseller of various Google cloud solutions. Prior to joining SADA, he was a Senior Manager in the PwC Deals practice, advising clients in various industries on complex accounting and financial reporting issues related to capital market transactions such as mergers and acquisitions, equity financing (ie, IPO) and debt refinancing and structuring.  Minh started his career with PwC as an external auditor after graduating from UC Irvine. He was born in Vietnam and raised in Orange County, California.
Burn Out, Imposter Syndrome, and Mental Health
Presenter: Diana Chu (she/her/hers)
Workshop Track: Personal Development
Workshop Description: 

The issues of burnout and imposter syndrome are both mental and emotional responses to stress in our environment. Burn out is a state of being fatigued from overwork, or exhausted from life's demands. This workshop will focus on different methods to identify the signs of burnout, as well as to implement effective stress management techniques in order to track and focus your energy in a more meaningful way. We will also explore ways to combat the feeling of imposter syndrome so that you can continue to succeed in work and in your life.

About Diana: Diana Chu is a Marriage and Family Therapist and a Registered Drama Therapist in San Francisco. She has experience working at a Living Arts Counseling Center, Community Youth Center, Counseling Enriched Educational Program (CEEP), School-Based Counseling, Family Engagement Program and Autistic Spectrum Disorder Clinic. She is currently working at Asian Family Institute as a therapist for children, families and individuals. She also provides consultation and supervision on Drama Therapy. She also hosts a podcast called Waves of Change, which focuses on Modern Perspectives on Asian American Psychology. When not working, she loves spending time with her Husky, Ella.

→ dianachutherapy.com → 🎧
https://waves-of-change-modern-perspectives-in-asian-ameri.pinecast.co/
It's an honor just to be Asian: How culture and representation impacts the politics we play.
Presenter: Linh Nguyen (she/her/hers)
Workshop Track: Civic Engagement

Workshop Description: Only recently has there been real opportunity for the Asian-Pacific Islander community to influence politics, media, and American culture. In just the last ten years, AAPI political grassroots organizations have grown significantly in scale and sophistication. Political campaigns in the last few election cycles have standardized the practice of hiring AAPI Outreach Directors. Media and publications like Huffington Post and NBC News have launched Asian Voices/Asian American reporting verticals. And now, the need to stand in solidarity and condemn anti-Asian violence has become mainstream and expected in most industries.

Although the need to continue and improve this commitment to our communities, our ancestors, and the Asian American identity still exist, we're embarking on a new frontier and curating our own narrative along the way.

 

How did we get here and where are we going next?

About Linh: Linh has extensive political campaign experience, specializing in outreach strategies to young voters and communities of color, while working for a number of candidates across the country. 

She spent the 2020 presidential year with Sen. Cory Booker as his Director of Coalitions and was the Political Director for #TheNew campaign: a creative collaboration between RUN AAPI and Meena Harris's Phenomenal Woman. She later joined the Democratic Party of Georgia as their AAPI Coalition Director, overseeing engagement with the Asian-Pacific communities during the Georgia runoff elections. Linh rounded out the election cycle with the Presidential Inaugural Committee's Office of Public Engagement to welcome in the Biden-Harris administration. She consulted in creative programming and partnerships.

Currently, Linh consults on API engagement in disaster relief and public health emergencies with Gov. Newsom's Office of Emergency Services, and is the Brand Management + Creative Partnerships Director for a new social gaming impact firm, Thirty Two West.
Job Hunting and Interviewing
Presenter: Sam Huynh (he/him/his)
Workshop Track: Professional Development
Workshop Description: 

In this workshop we will go over various do's and don'ts of creating your professional resume to use to apply for your next step in your career. In addition to that we will go over basic interview tips so when you go into your interview you are prepared.

About Sam:

Sam Huynh is currently a Technical Recruiter for a very large and famous Aerospace Company that operates within the United States. He's been working as a recruiter for various companies during his career from small startups to large recruiting agencies. In his previous experience with UVSA, Sam was a UVSA Staffer, VAHSA External Vice President and a director for the UVSA 

Tết

Festival. When not stuck or glued to the phone he spends his time powerlifting, cooking and being carried by his friends when playing League of Legends.
Going Above and Beyond the Comfort of the Pandemic
Presenter: Jamila Ha (she/her/hers)
Workshop Track: Leadership Development
Workshop Description: We all know the pandemic has made each of us reach a certain level of comfort in our homes, while wearing athletic-leisurewear at all times. We've become accustomed to attending lectures, meetings, interviews and other "events" through the internet and along the way, we might have fallen behind on keeping up with our professionalism and ensuring our personalities are fully transmitted through the cameras. This workshop will be a refreshing exercise to help you remember some tips and pointers to present well virtually to others, including engagement and confidence.
About Jamila: Jamila Ha, a newly licensed attorney, is a University of California, Irvine, alumni who is excited to be apart of this year's UVSA Summit. As a previous Intercollegiate Council, she enjoyed giving back to the community and representing the Vietnamese community at large in Southern California. After her undergraduate years, she went on to pursue her legal career at Western State College of Law. Now she practices family law and civil litigation, hoping to become a Prosecutor one day to advocate for crime victims throughout Orange County.
From Tattered Boats to Thriving Communities - Organizing in the Vietnamese Diaspora
Presenter: Duyen Bui (she/her/hers)
Workshop Track: 

Cultural Development & Asian Representation

Workshop Description:

This workshop allows attendees to explore how our community developed overseas after the Vietnam War. Although many were struggling with the trauma of war, there was also an active amount of community organizing to help refugees resettle and fight for the freedoms of others. The achievements we made and the struggles we overcame provide perspective so that we can learn from the past and unite in the present to build stronger communities for the future.

About Duyen:

Duyen Bui is a lecturer at the University of Hawai'i, Mānoa, and a research fellow with the US-Vietnam Research Center at the University of Oregon. She recently received her Ph.D. from the University of Hawai'i, Mānoa, in political science. She finds inspiration in the power of people working together to bend the arc towards justice. In this regard, her research examines how the Vietnamese diaspora mobilizes and organizes from a distance to advocate for social issues in Vietnam. Duyen completed her undergraduate degree at Georgetown University, where she re-established the VSA and organized national and international conferences for Vietnamese youth.
SESSION 2 PRESENTERS
Saturday, March 20, 2021 | 2:15pm PT – 3:15pm PT
Financial Lessons They Forgot to Teach Us
Presenter: Sarah Vuong (she/her/hers)
Workshop Track: Personal Development
Workshop Description:

Growing up, we're always told to save money and prepare for the future. However, as the pandemic hit and the economy was thrown into a financial crisis, many of us realized we don't know the first thing about saving money, let alone how to invest and plan for the future. For this workshop, we'll go over the financial topics such as budgeting, investing, and retirement. We'll also discuss various apps and tools that will help make managing and growing your money as easy as possible. The goal is to leave this workshop with the knowledge to take the first steps in getting control of your own finances.

About Sarah:

Born and raised in Illinois, Sarah is an alumna of Roosevelt University with a B.S.B.A in Accounting and Management and an M.B.A. Over the years, she has held various leadership positions in the VSA community including President of Roosevelt University VSA, Treasurer of the Illinois Vietnamese Student Union, UNAVSA CPP Audit Director and UNAVSA Treasurer. By sharing her financial knowledge, Sarah hopes to help others become financially literate and independent. Sarah was an accountant for over four years and has recently transitioned a business analyst role. In her spare time, she enjoys traveling, spending time with family and friends, and working out.
Time Management & Burnout Prevention
Presenter: Jennifer Que (she/her/hers)
Workshop Track: Leadership Development
Workshop Description:

You have so much time in this world, yet where has it all gone? Join us as we learn how time management can be used to take back control of our lives. We'll discover ways to occupy our time with more meaningful moments and to re-evaluate the things that take away our joy.

About Jennifer:

CSU Fullerton and Orange Coast College alumna Jennifer Que has firsthand experience of how leadership development can transform a timid, young girl who rarely talked into an outspoken servant leader who seems to never stop talking. Her passion for UVSA stems from her belief that the youth can make a positive impact within the Vietnamese American community, though our ideologies may be difficult for our ancestors to understand. Along with being a full-time public health worker, Que currently serves as an advisor for UVSA's Miss Vietnam of Southern California Pageant and assistant club advisor for Circle K International at Orange Coast College.
Acing Your Next Interview
Presenter: Tam Nguyen (he/him/his)
Workshop Track: Professional Development
Workshop Description:

This workshop will guide you through how to prepare before, during, and after the interview for your next dream job or internship. It will also cover how to best practice your responses and teach you to think like the interviewer.

About Tam:

Tam Nguyen is currently a senior at the University of Delaware, majoring in Mechanical Engineering. He also works as a researcher at the Center for Composite Materials on NASA's Advanced Composite Project. Growing up in a small town in Delaware, he learned to embrace the struggles that came along with being different from other people. By combining his passions of engineering and community, Tam channeled his experience to promote community building and advocacy. Throughout his time in college, he has co-founded and served as president for UD VSA; while also serving as Family Leader for NELC-3 and Programming Committee Staff for MACX.
Three Stripes, One People
Presenter: Philip Nguyen (he/him/his)
Workshop Track: Cultural Development & Asian Representation
Workshop Description:

This workshop will aim to uncover the mystery behind why there are two flags to represent the Vietnamese people and people of Vietnamese descent in the diaspora to elucidate this phenomenon that many 2nd and 3rd generation Vietnamese Americans, the children of Vietnamese refugees and immigrants, may struggle with understanding for themselves, their families, and their communities.

About Philip:

Philip Nguyen teaches Asian American Studies in the College of Ethnic Studies at San Francisco State University and is the Academic Coordinator for the Asian Pacific American Theme House Program at UC Berkeley. He is the Producer of ACCENTED: Dialogues in Diaspora presented by the Diasporic Vietnamese Artists Network (DVAN) and the Community Organizing Manager for the Vietnamese American Roundtable, a 501(c)(3) nonprofit organization based in San Jose, California. Philip also serves as the President of the Union of North American Vietnamese Student Associations (UNAVSA) and as the Co-Chair of the Young Vietnamese Americans (YVA) Committee for PIVOT – The Progressive Vietnamese American Organization.
A Glimpse of the Past
Presenter: Tamle Nguyen (she/her/hers)
Workshop Track:

Cultural Development & Asian Representation

Workshop Description:

Have you ever done something and just wonder why you do it and how it all started? When you were younger, your parents would tell you to do this or to do that but they never really explained it to you? When you go to other people's houses, do you question why it's different from your own and also you realize the similarities? Do you know what influences our Vietnamese culture from the food we eat, to the clothes we wear, to the language we speak? Ranging from the three big regions how it connects to each other and how it differs, I'll share with you my insights and help you bridge these together. Next time you go around, it'll click and you'll say to yourself, "Ohhh, I know that!"

About Tamle:

Tam was born in Hue, Vietnam but grew up in Orange County, California. She has been involved actively with the Buddhist Youth Organization of Southern California and spent years partaking in community events throughout high school and college. From the Union of Vietnamese Student Association (Tet Festival), she received the title of Miss Congeniality of 2017 in a scholastic pageant called Miss Vietnam of Southern California, and from there she went on to direct the Class of 2020.  Her youth has been a full journey of working countless jobs from serving, teaching, to patient care. With her fast paced mentality, she loves keeping herself busy while leading a colorful life so it's always full of new experiences.
Severed Ties: How the Vietnamese community buckled under the weight of 2020
Presenter: Quyen Ngo (she/her/hers) & Jason Nguyen (he/him/his)
Workshop Track: Cultural Development & Asian Representation
Workshop Description: Conspiracy theories, anti-China sentiment, trauma, and more! Just one of those would be a handful to tackle in an hour, but 2020 threw a flashbang that lit up every issue in our community and forced us to confront them all. Yes, we've happily said farewell to a year of friends being "blocked" on social media, children being "disowned," and families navigating anxiety-inducing group chats, but the divisions and resentments remain. In this workshop, we'll find our points of connection, explore key frameworks for understanding the rifts that 2020 painfully unearthed, and discuss the survival guide for 2021.

About Quyen: Quyen Ngo is an organizer, facilitator, and actor based in Los Angeles, CA. She designs and facilitates participant-centered programs that promote experiential learning. Over the past 15 years, she has worked with groups around the world to build capacity, strategize, and improve communication. Her acting work focuses on increasing nuance in a world deprived of it. Catch her voice as the narrator of Audie-nominated The Mountains Sing, the debut English-language novel of Nguyễn Phan Quế Mai.

About Jason: Jason R. Nguyen is a dual-doctoral candidate at Indiana University in Folklore & Ethnomusicology and Communication & Culture. He researches Vietnamese identity discourses and the networks through which they circulate, with special emphasis on niche media industries, Vietnamese American youth organizations, and Vietnamese social activism. He is also a multi-instrumentalist specializing in Vietnamese traditional instruments, particularly the one-string "đàn bầu."
SESSION 3 PRESENTERS
Sunday, March 21, 2021 | 1:00pm PT – 2:00pm PT
Get Out There: Cultivating Future Leaders through Civic Engagement
Presenter: Duong Hoang (he/him/his)
Workshop Track: Civic Engagement
Workshop Description:

To Be Announced

About Duong: Dr. Dương Hoàng is the President of the Vietnamese Eucharistic Youth Movement (VEYM) in the US, branch of the Pope's Worldwide Prayer Network (PWPN).  In this servant leader role, Dr. Hoang is charged with the responsibility of collaborating and inspiring 25,000+ members across the country to be good Christians and contributing members to society. The PWPN recently celebrated its 175th anniversary at the Vatican and Dr. Hoang was present to personally greet the Holy Father on behalf of the VEYM. Professionally, Dr. Hoang is the Director for the Office of Employee Consultation Services at U.S. Department of State in Washington D.C. As one of DOS' top supervisory clinical psychologists, Dr. Hoang leads the agency's effort in ensuring mission readiness through optimal mental health service delivery to diplomats across the world. He has worked in Iraq, Pakistan, Afghanistan, Nigeria, Egypt, and Haiti, to name a few. 
A Simple Path to Becoming a Millionaire
Presenter: Tuan Vu (he/him/his)
Workshop Track: Personal Development
Workshop Description:

The path to become a millionaire is simple; so simple that anybody can do it. You do not even need to work any harder than you do now. All you need to know is where to put your money and use the power of compound interest. Once you are a millionaire, just take it easy and enjoy life. So, are you ready to embark on this journey to a rich and free life?

About Tuan:

Tuan Vu started his college life at Golden West College, then transferred to Cal State Fullerton as a Computer Science major student. From there, he joined an internship program at Viant Technology, an Adtech company in Irvine, then got hired as a Data Scientist, where he worked with Big Data, Machine learning, and Advanced analytics. After Viant got acquired, he then joined Facebook as a Senior Software Engineer, where he built the data infrastructure to support billions of users around the world. His goal now is to share his experience and wisdom on how to succeed and build a life worth living.
Self-Care: Protecting Your Time
Presenter: Mimi Ton (she/her/hers)
Workshop Track: Personal Development
Workshop Description: Through shared experiences and group discussions, this workshop will help participants understand their needs in terms of self-care. It should aid in assisting individuals and building their skills in speaking up and protecting their time in terms of professional and academic expectations. Participants will be given the opportunity to evaluate their own strategies, selecting tools that may benefit them, and creating a personal self-care plan.
About Mimi:

Mimi Ton is currently a PhD student in Epidemiology at the University of Washington and Fred Hutchinson Cancer Research Center. Prior to current academics, she received her BA from University of California, Berkeley and MPH from Yale School of Public Health. In addition to her research, she is an advisor for Education Without Barriers, a crisis counselor, participates in local public health efforts and mentors undergraduate BIPOC students.
Failing Well: Get Better, Not Bitter
Presenter: April Nguyen (she/her/hers)
Workshop Track: Personal Development
Workshop Description:

Sometimes we get so caught up in presenting an image of perfection that we forget everyone struggles. In this workshop, join us in exploring the fear of failure, the resulting negative emotions and discuss why stress culture is so prevalent in the community. To destigmatize failure, we will discuss mindful habits on building resilience, reframing failure, and leveraging these experiences in your path to success – however you define it. Take risks without sacrificing wellness. Understand that you can fail and still be enough. Together let's fail well and get better, not bitter.



About April: As a member of the VSA community since 2010, April Nguyen (she/her/hers) is passionate about leveraging her pharmacy & public health background to promote a better future for the community. After graduating from pharmacy school in her home state of California, she is now a Regulatory Affairs Manager in Boston and continues to grow as a VSA major in her role as UNAVSA's Alumni Relations Co-Director. She has previously served as her VSA's IVP, NEIVSA CORR, and UNAVSA CPP Engagement and Selection Director. She enjoys kickboxing, MMA, and working on her six pack one laugh at a time.
Record Family Stories. Why and How.
Presenter: Jimmy Patel-Nguyen (he/him/his)
Workshop Track:

Cultural Development & Asian Representation

Workshop Description: How many of our parents' stories have been untold? After my dad survived a heart attack, I started recording conversations with him to ask about his life as a soldier, refugee, father, etc. That decision transformed our relationship. He told me stories I had never heard—stories that connected me to our family history and cultural heritage—stories that I can pass on to future generations.

If you've ever wanted to piece together your parents' stories, then this workshop will give you the structure to have these meaningful conversations. You'll hear a recorded story, have 1-on-1 discussions, and receive a story kit with 62 conversation-starters to discover/document your family's stories.

About Jimmy: Jimmy Patel-Nguyen is the founder of REFUGENE, a father, and a child of Vietnamese refugees. 

After graduating from NC State University, Jimmy started a 10-year marketing career working for brands like Under Armour, Travelocity, and Crocs. During that time, his father suffered a heart attack which motivated Jimmy to relocate closer to his parents and to record meaningful conversations about their lives.

In 2018, Jimmy established REFUGENE—a storytelling platform and cultural apparel brand—with the belief that storytelling will connect future generations to their heritage. Most recently, REFUGENE partnered with UNAVSA to publish a book of stories told by overseas Vietnamese.
Register for Workshop Sessions Here
Before registering, please sign-in to your UVSA Summit account.
Make sure to register for all three workshop sessions.

Workshop registration will end on March 12 at 11:59pm PT.
If you have any questions or concerns,
please email: [email protected].
Entertainment Performers
Saturday, March 20, 2021 | 7:00pm PT – 8:00pm PT
Afterset Performers
Saturday, March 20, 2021 | 10:00pm PT – Midnight PT